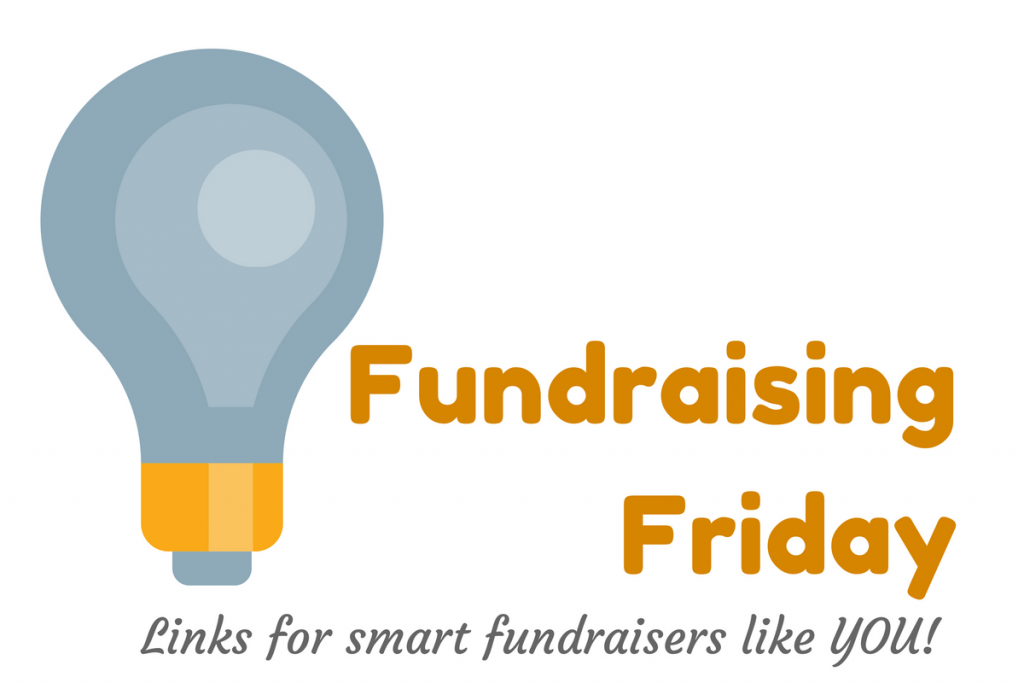 ---
In this week's Power of Storytelling, we learn that adopting a purple hippo has never been more compelling 😉
Think about fundraising from a business owner's perspective for a minute. Imagine if you opened a neighborhood pizzeria and the neighbors poured in, one after another, for 'za…and none of them returned for a second pie! Where would business be in a year? Second Gift Syndrome is real.
The Goldilocks Approach to Nonprofit Board Size: What Is "Just Right"? New from Nonprofit Quarterly.
How does a natural disaster affect charitable giving? No one is better equipped to respond than Blackbaud's data geek, Steve McLaughlin. A
Don't Chase the Shiny Object. New from Jeff Schreifels of Veritus.
6 Lies Many Small-Shop Nonprofits Believe. A timely read from the Boomerang blog.
Lots in the nonprofit landscape lately about the importance of tenure in fundraising. Most study the problem. We studied success. If you missed it the first time around, Download Encouraging Longevity in Nonprofit Development: What It Takes To Keep Your Development Director now. You'll learn the steps you can take to ensure the future of your fundraising program.
The scathingly brilliant Maeve Strathy is back with this week's *must* read! That Dirty M Word. Look for Maeve and me to join forces on a new B&M class on mid-level donor programs.
From the Archives
The crux of "Acres of Diamonds" actually translates to one of the greatest secrets of fundraising ever revealed. How are you mining yours?
Learning Opportunities
What happens when disaster strikes — and how does it affect charitable giving? You won't want to miss our next Motivate Monday session when Blackbaud's data geek, Steve McLaughlin joins us. Monday, September 25 at 1 pm. Save your seat here.
Have you started your year-end fundraising yet? Today is the last day to save $20 on our tried and true classic, Supercharge Your Year-End Fundraising | Basics & More™. In this four-week class you'll discover a foolproof plan for:
incorporating every member of your team into your year-end fundraising planning
maximizing your direct mail campaign
supercharging your online fundraising campaign
tying up those loose ends — and making #GivingTuesday work for you
and more — so much more!
Jam-packed with bonuses, including a #GivingTuesday examples booklet filled with #givingtuesday email appeals, dozens of examples of year-end direct mail appeals, recorded webinars and podcasts (and a few surprises or two), Supercharge Your Year-End Fundraising | Basics & More™ will give structure and focus to your plan and result in your most successful campaign ever. This class begins on October 2nd. Learn more here. Register now.