It goes without saying that nonprofits are completely dependent on their fundraising efforts. But changes in software and social media have brought a new edge to fundraising for nonprofits: crowdfunding.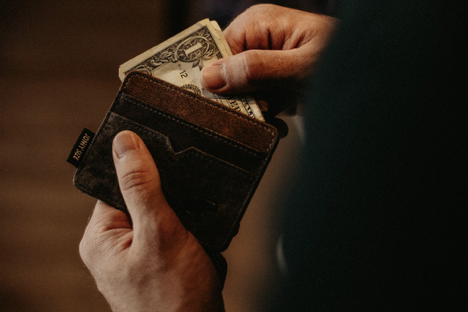 Put simply, crowdfunding leverages the ubiquity of social media and the adaptability of software to raise money from a large group of people. Unlike relying on major donors or grants, crowdfunding allows nonprofits to connect with supporters in a somewhat personal way. Not only that, but these platforms also let nonprofits ask for donations in unique ways – sometimes by social sharing, reward systems, and storytelling.
With crowdfunding now an established form of fundraising for nonprofits, it can be difficult to know which crowdfunding platform to use. To help you get started, we've put together this handy list: three crowdfunding tools on larger Nonprofit fundraising platforms, and three platforms designed solely for crowdfunding. Between the six of these, you should be able to find a crowdfunding platform that will work best for your Nonprofit.
3 Established Fundraising Platforms & Their Crowdfunding Features
Raiser's Edge is one of the leading software platforms for fundraising – fullstop. While the software's core offerings include donor management and data enrichment, it has also expanded to crowdfunding with it's EveryDayHero platform. As a Blackbaud offering, EveryDayHero integrates well with other software from the company, such as Merchant Services.
Bloomerang is another big name in nonprofit fundraising. With its Qgiv platform, the cloud-based fundraising software gives nonprofits more fundraising options. Nonprofits can use the crowdfunding platform to set up fundraising forms, events, direct text message donations, and peer-to-peer fundraising. At the same time, all of the interactions through these crowdfunding campaigns are automatically synchronized to Bloomerang's main platform, giving you more insight in the long run.
Encompass from IModules includes all of the most important elements of nonprofit fundraising: email marketing, events, online donations, CMS and social networking. While the software does not have a separate, dedicated crowdfunding platform, nonprofits can use several of the software's features to create crowdfunding campaigns. These include crowdfunding website templates, project pages, project maintenance, real-time updates and more.
3 Platforms Designed Solely for Crowdfunding
CauseVox helps nonprofits up their crowdfunding game by focusing solely on different iterations of this form of fundraising. The available options include peer-to-peer, annual campaigns, events (like runs and walks), and individual donation pages. The paid version starts at $44/mo.
CrowdRise is one of the most popular crowdfunding websites out there, for both individuals and nonprofits. The SaaS offers unlimited campaigns, branded URLs, and registration for events. CrowdRise integrates with both Salesforce and Google Analytics, so nonprofits can easily track the success of their crowdfunding efforts in relation to other fundraising approaches.
Like the other two crowdfunding platforms, Classy offers a nearly holistic approach to fundraising for nonprofits: peer-to-peer, crowdfunding, events, and website donations. The platform brings a clean look – and lots of resources – to nonprofit fundraising. Pricing is available upon contact!
You can use this list of the top six crowdfunding platforms for nonprofits to get started on the next chapter in fundraising for your organization. If you're still feeling a bit overwhelmed, online customer reviews can be a great place to start as you figure out your fundraising needs moving forward.
---
Brooklin Nash writes about the latest tools and small business trends for TrustRadius. When he's not writing, you can find him reading YA dystopian fiction (with guilty pleasure) and cooking.