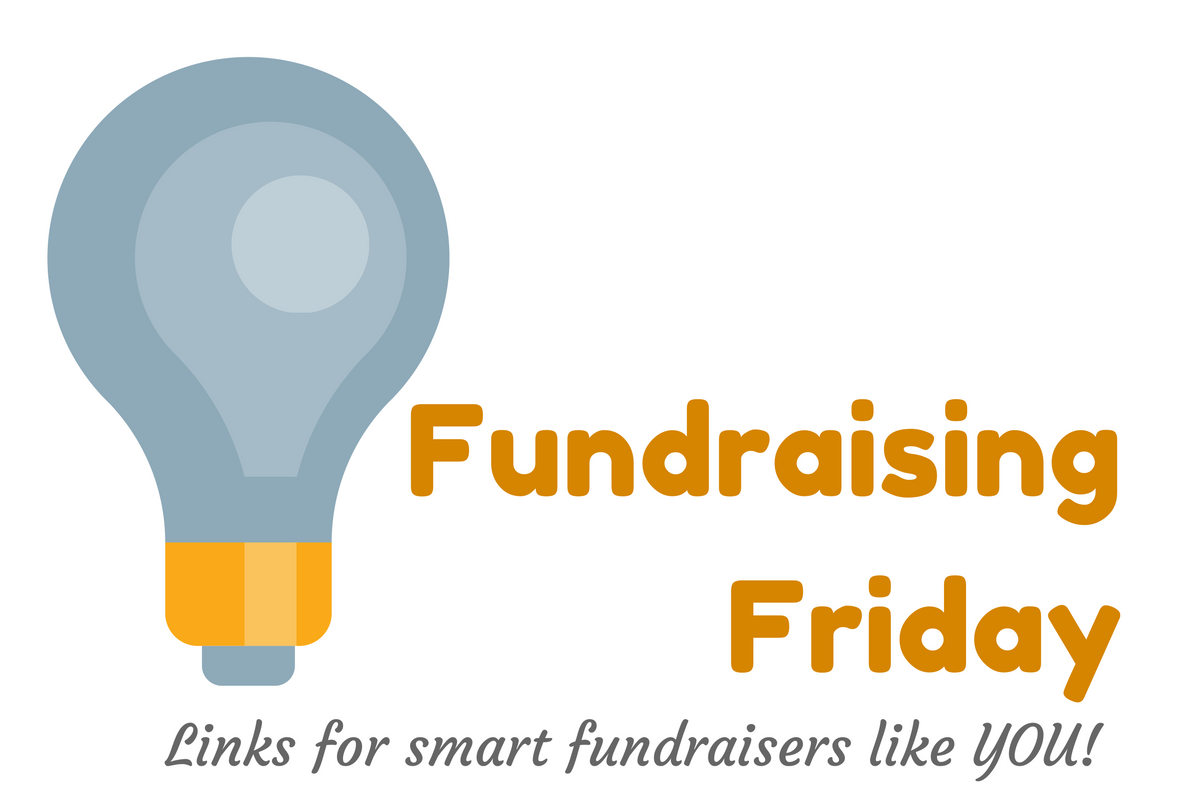 ---
See how Emily Fink, a member of Sanford Health Foundation's Communications Team, shares their stories in this week's Power of Storytelling.
How are you "warming up" your donors for your year-end ask? Year-end fundraising will be upon us before you know it. How are you *warming up* your donors? What's in my Inbox.
More on *warming up,* this What's in my Mailbox features a terrific summer mailing from Kehillah Jewish Education Fund.
How to inspire your donors with an emotional annual report. From Mary Cahalane.
What is your vision of your career destination? Where Are You Going? New from the Veritus Group.
How are you optimizing monthly giving at year-end? According to research when a donor is thanked, open rates on subsequent email communications are 28%-1301% higher! New from The Agitator.
Beware Rich People Who Say They Want to Change the World. Whenever I check out a nonprofit's website and see that they're giving up valuable front page real estate to Amazon Smile, I cringe. Stop giving a multi-billion dollar company free advertising. "Society's winners can seem so generous, until you consider what they're really selling."
Archives
Is the donor always right? Not necessarily. Successful Fundraising – Not for the Thin-Skinned.
Learning Opportunities
Are your supporters throwing your annual report in the trash? Or do your annual reports show the kind of impact and gratitude that inspires readers to comment on, share…and even make a gift? If your annual report could use a makeover, you won't want to miss Your Nonprofit Annual (Gratitude) Report | Basics & More™. Through recorded webinars, worksheets, and lots of examples, this four-week online class will inspire you to produce your best annual report ever. Class begins Tuesday, September 4th. And, this is the last week to save $50 over the Basics & More U price on enrollment before the doors close. Learn more and register.
Have you hit your fundraising goals for 2018? You're guaranteed to crush them with Your Best Year-End Fundraising: THE SYSTEM. Our all-new live webinar series started yesterday and will continue throughout the month of September. Get your roadmap to your best campaign ever. Guest presenters include Lisa Sargent, Tim Kachuriak of NextAfter, Mary Cahalane, Robin Cabral, CFRE, Vanessa Chase, Zach Shefska and more. Learn more and register now.