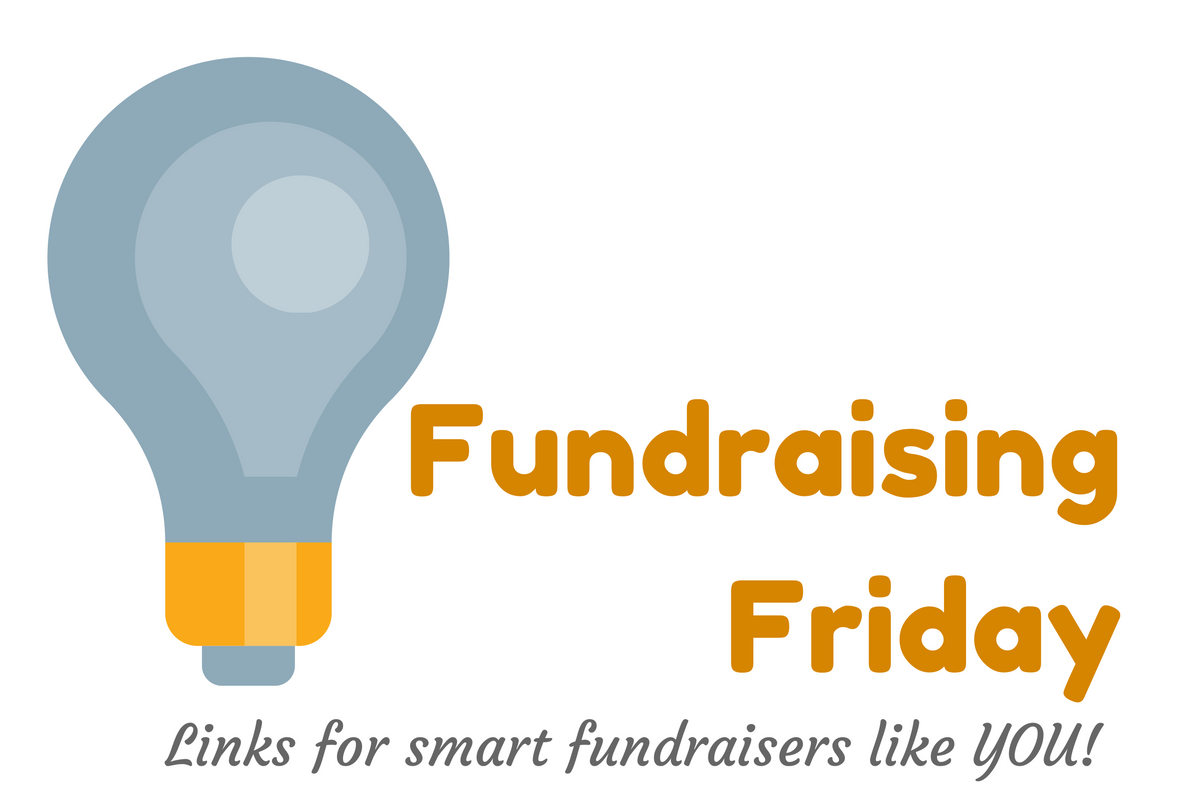 ---
How can you write to your donor in a way that makes it personal and real? Download our free Donor Persona worksheet and give your fundraising appeals the personal touch. 
Guaranteed to put a smile on your face. Don't miss this fun and fabulous video from Basics & More Alum, Julie Edwards and HSNEG.
What if everything you knew about nonprofit annual reports was wrong? What if you could steward your donors AND raise revenue with your organization's annual report? The opportunity many nonprofits are missing: "Annual Report"…or "Gratitude Report?" 
If you're doing your homework and you're prepared, your next donor visit will be smooth sailing. The Veritus Group with How to Prepare for Great Donor Calls. 
This week's must-read comes from Vu Le. If progressives want change, we must play the game differently. Here are five things we must do.
Lies, Damn Lies, and Nonprofit Statistics. A super read from Steve McLaughlin, blogging for John Haydon.
Kivi Leroux Miller notes "All of the five words I have in bold are essential to nonprofit storytelling success." And she's right! Enough With The Pointless Nonprofit Storytelling.
One of my favorite peeps in our sector, Ligia Pena, with a reminder of why donor service matters (big time). Gratitude is nice but showing it isn't a given
Our friends at The Agitator/DonorVoice have been educating us on donor-advised funds. Here's part two.
Mary Cahalane with a reminder to not sleepwalk through your work. Why you should exercise your imagination.
Learning Opportunities
How are you finding time to raise major gifts? A gentle reminder that today is the last day to for Getting Started with Major Gift Fundraising. You'll get all your questions about major gift fundraising answered. And you'll discover
Why having your board members embrace major gifts is essential — and easy tips for bringing them "on board."

How to find major donors

How to know when the time is right to ask.

Failsafe methods to get over the fear of asking – even if you're an introvert, and more
This class starts next Monday. Learn more and enroll now.
Talk to Your Donors Today. Raise More Money Tomorrow! A free webinar training from my good friend, Erica Waasdorp (so you know it's going to be good). June 18 at noon. Learn more and register. 
How can we create more equitable workplaces? Desiree Adaway with the Whiteness at Work Summer Intensive. Learn more and sign up.