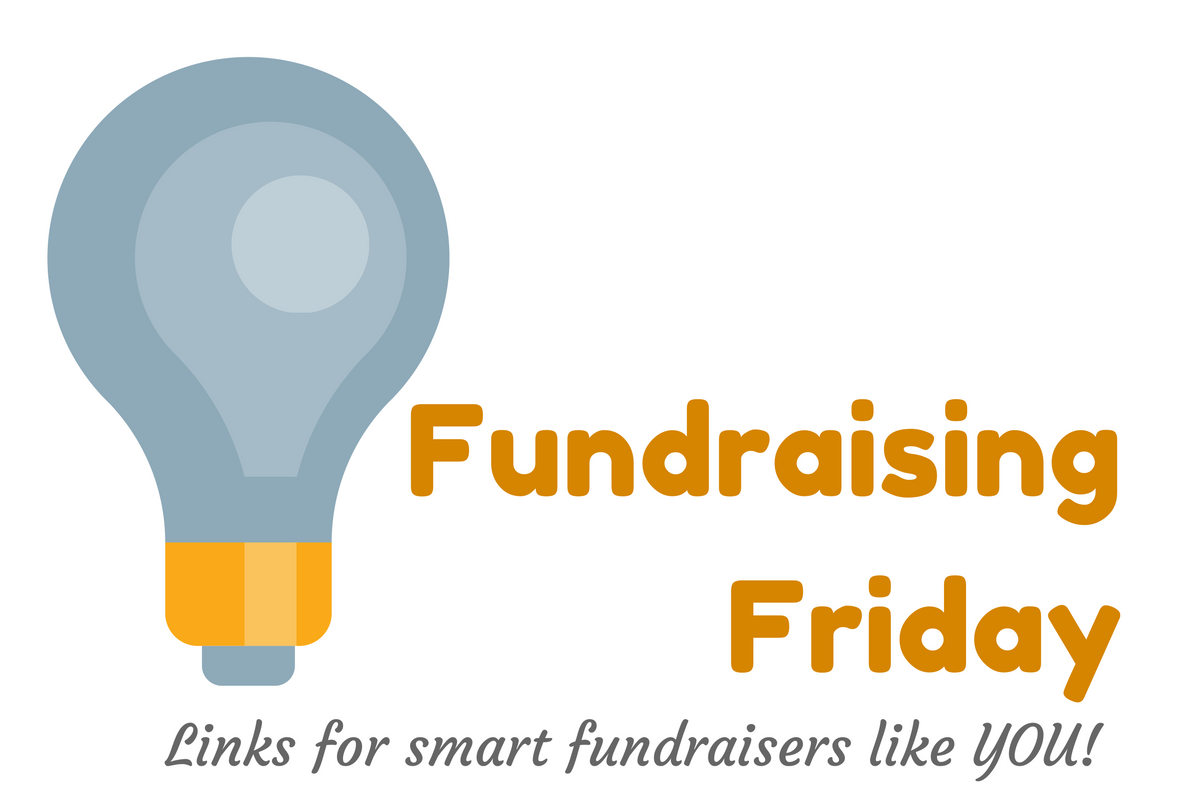 ---
Fundraising & Donor Communications
During COVID-19: The Supporter Experience is More Important than Ever. A free downloadable call script for communicating with your donors.
Should we send our scheduled appeal/newsletter/annual report in the midst of COVID-19? A free downloadable Template for COVID-19 updates to accompany a scheduled appeal, newsletter, etc.
If yours is an organization that has relied solely on direct mail, there are lessons to be learned from Nonprofit Communications in COVID-19 | Grow your digital skills with an emergency appeal. 
A solid monthly giving program is a good bet for steady funding, especially during a crisis. And now, many monthly donors are increasing their gifts. Lessons From Motivate Monday | Retaining and growing your monthly donors during COVID-19.
What's your organization's COVID-19 story? Jeff Schreifels, Senior Partner of the Veritus Group, explains why this is a key piece you need right now. Lessons from Motivate Monday.
Think about how you can continue to "inspire and delight" even during these times. In the midst of COVID-19, Trader Joe's continues to delight.
How well do you know your donors? Really. New from Mary Cahalane.
We're never fully prepared for a pandemic. But, if you're already practicing the right kind of fundraising, if you've created a culture of valuing your donors — viewing them as human beings rather than transactions, you'll be fine. After all, that emergency appeal template ain't gonna work when you send it to a list of names who haven't heard from you since 2019. T. Clay Buck with Do you value your donor's values?
What's the early scoop on digital during COVID-19? Check out NextAfter's great resource, Nonprofit Fundraising Data to Help You Respond During the COVID-19 Crisis. 
Although Chicago-based Shedd Aquarium is closed due to COVID-19, they're still entertaining their supporters through their social media accounts, especially their Instagram. They're providing some lighthearted fun to their supporters. See how in What's in My Inbox | Shedd Aquarium knows how to work Instagram during tough times.
Should you launch an Emergency Appeal? Should you pause or delay an appeal? What about legacy fundraising? Coronavirus fundraising. What we've learned so far. New from Mark Phillips.
The $2 trillion coronavirus stimulus bill encourages Americans to donate to charity.
How do you communicate with your supporters and grow community — right now? Take a cue from BMFI Director of Marketing, Gina Izzo who manages to hit all the right notes.
10 Important Donor Types To Communicate To During the Coronavirus Outbreak. New from Steven Shattuck.
Mary Cahalane asks, Is our world moving too fast for empathy?
Helpful COVID-19 Links
Emergency Forgivable Covid-19 Loan. Brought to you by The Agitator.
If your organization hasn't yet applied for a loan under the CARE Act, definitely check out the recording from Motivate Monday when Cherian Koshy safely and surely navigates us through the finer points. Questions? Tweet Cherian at the handle @cherian_koshy.
I've been wearing a mask when I go out for the past several weeks. Here's why.
Allison Fine, co-author, with Beth Kanter, of The Networked Nonprofit, is running for Congress. You're probably not in her district (I'm not), but you definitely want to subscribe to get her email updates for the facts on what you really need to know about COVID-19. One of the most helpful emails I'm getting right now.
Hello (from the Inside) An Adele Parody by Chris Mann. Hysterical!
If you're wondering how to look your best on all those Zoom calls… A simple tutorial on How To Look Good on Video Calls for Zoom FaceTime Skype.
More self-care tips from Beth Kanter.
Losing your core fitness from too much sitting? Try to make it through this 8-minute abworkout every day. Just try…
Are you stressing yourself out by trying too hard to behave as though everything is normal? Why You Should Ignore All That Coronavirus-Inspired Productivity Pressure.
We're all in this together. And many of us are working from home for the first time. These tips, shared by Eileen M Feliciano, Psychologist, PsyD, MSEd, resonated with me and may help you. Mental Health Wellness Tips for Quarantine.
How to work from home without killing someone: 21 tips. Always good advice from The Veritus Group.
It is not safe for everyone to be at home right now. Victims of domestic violence are particularly at risk of being housebound with their abusers. If you are in this situation or know someone who is at risk, please share this resource for creating an individual safety plan.
Learning Opportunities
1.) ITWOT, the most inspiring, fun and eye-opening conference in fundraising ever is going virtual! Now is your opportunity to attend one of our sector's best conferences from your own home.
2.) Stuck at home? Take Yale's most-needed now and most popular course ever — for FREE!
3.) John F. Kennedy once said, "The Chinese use two brush strokes to write the word 'crisis.' One brush stroke stands for danger; the other for opportunity. In a crisis, be aware of the danger—but recognize the opportunity." That couldn't be more true than in this very moment. Life has just thrown you one massive curveball. In your home life, and in your work life. Your world has suddenly been rocked with uncertainty. You're feeling lost. In the midst of these frightening times, you're deluged with free information and distractions.
But you don't need more free webinars or Facebook groups. You need a plan. You need to know what to do next. And you need to know how to lead
What will this crisis make of us? Join me for Donor-Centered Crisis Fundraising, new from Basics & More.
You'll emerge from this class with:
A roadmap for adjusting your 2020 communication plans in light of COVID-19
Confidence in how you're approaching your donors and continuing to ask
A plan for working effectively from home
Knowing what your donors need to hear RIGHT NOW
Best practices on continuing to raise money — sensitively and effectively
Methods for managing fear and maintaining a positive mindset
A sense of focus and knowing what to do next.
This class will be prerecorded with weekly 20-minute one-on-one sessions for those who need them, and will include access to a private Facebook group.