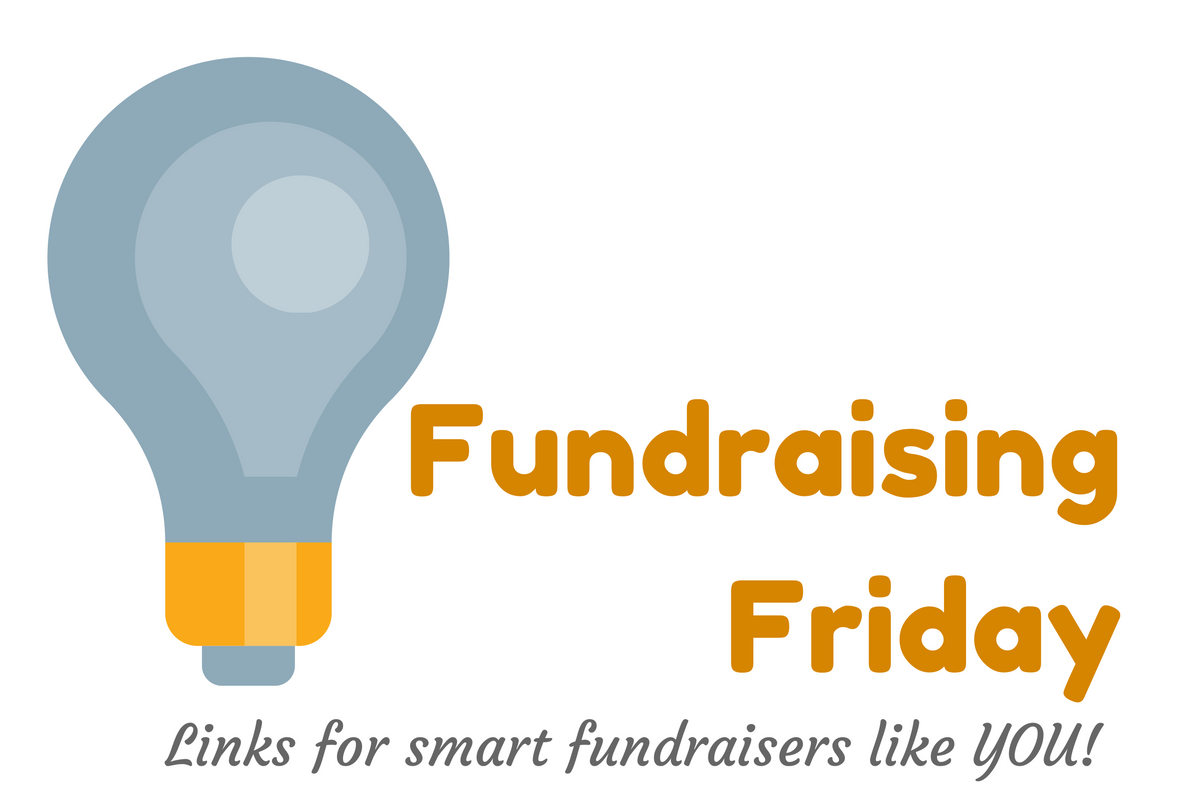 ---
Cat butt art is a thing? Well, yes, if you're Galveston Arts Center. See how Galveston Arts Center brings humor to their social media updates.
PFLAG is working to make sure that all people who are lesbian, gay, bisexual, transgender, and queer are not only valued by society, but take pride in and value themselves. And, in this week's Power of Storytelling, they'll bring you to tears.
We spend a lot of time writing the *perfect* fundraising appeal letter — as we should. But it makes no difference how wonderful your letter is if no one reads it. Secrets of creating an envelope that gets opened. New from SOFII.
Lately, a limited study from an economist at the University of Southern California, and Chuck Longfield, formerly Chief Scientist at Blackbaud (neither of them fundraisers) which purported to show evidence that thank-you calls don't matter has been making the rounds. I haven't shared it because it's BS and I never want to throw my readers off track (or under a bus). Here's what you do need to know: Penelope Burk's response Just Do It? No. In Fundraising, You Have to Do It Right. You'll find plenty of resources on exactly how to do stewardship right here and here (thank you letters), here (thank you calls), and here (thank you call script via Karen Osborne).
For fundraising professionals, much of our work involves the nitty-gritty day-to-day. How are you Tackling the "not-so-sexy" stuff? 
The Nonprofit Overhead Controversy: What to Consider.
How has Wounded Warrior recovered from going from $373 million in donations for FY 2015 to $211 million in 2017? From Nonprofit Quarterly: Wounded Warrior Project Heals Relationships and Reaps Fundraising Rewards. (Aside: Considering Sen. Charles Grassley's support of the most corrupt administration in American history, he might want to consider cleaning his own house before attacking nonprofits.)
Lots of great examples from Julia Campbell in The Essential Guide to Donor Retention in the Digital Age. And, if you're looking for even more examples, download your new donor timeline.
"Charitable Giving Fell in First Quarter 2019, Study Finds. On a somewhat brighter note, revenue from donors giving less than $250 rose 2.7 percent; however, revenue from mid-level donors giving between $250 and $999 and revenue from major donors giving at least $1,000 fell 1 percent and 2.8 percent, respectively." Charitable Giving Fell in First Quarter 2019, Study Finds
Kivi Leroux Miller shares If I Were Launching a Social Media Strategy from Scratch. And I agree with all of her points with a few additions. In terms of Facebook, I'd develop a strategy to convert an organization's *Likes* into email subscribers. I'd empower our supporters with the tools to create their own FB fundraisers. And, for small nonprofits, I would urge them to turn their supporters into ambassadors, and select one SM tool and master it.
It's almost as great as the Hemingway App! Internationally renowned copywriter Lisa Sargent shared the Related Words tool with me and now I find myself using it on the daily! Check it out.
Archives
Do you feel like a fraud? Despite all your best hard work and results, the men with the mouths are getting all the credit? Carve out 30 minutes for this Motivate Monday session from 2018 and discover how to beat Impostor Syndrome head on!
Learning Opportunities
Is it possible to raise money without even asking? How about uncovering potential legacy gifts, major, and monthly donors? Understanding donor identity is your answer. Plan to join us for Raise More Money With Donor Surveys | Basics & More ™. In this self-paced online training, you'll discover how to conduct effective surveying and solicit feedback throughout your donor communications. Last day to register. Learn more and enroll.