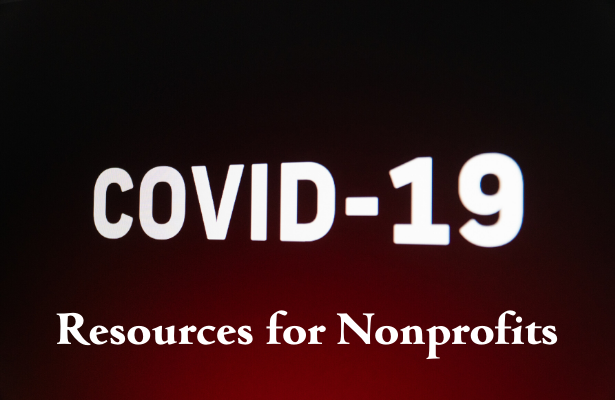 ---
These resources will be updated regularly. If you have a resource that you've found helpful, please email me at pamela@pamelagrow.com.
Facebook: COVID 19 Charity Preparedness Group: A private Facebook group of nonprofit organizations around the world
Covid-19 Nonprofit & Philanthropy Resources. A Google document curated by Beth Kanter.
A Novel Opportunity to Strengthen Public Trust in the Nonprofit World (Opinion)
Nonprofit guide to COVID planning. From the Georgia Center for Nonprofits.
A Huge Mistake Nonprofits Make in Preparing for COVID-19
Free resources for creating a coronavirus appeal Excellent templates from Mark Phillips of BlueFrog.
Meet Nana Murphy: lessons in donor care from Merchants Quay Ireland. Download this case study to discover how one tiny charity grew exponentially during one of the worst economic periods in history.
FUNDRAISING IN THE TIME OF COVID-19
WHAT TO DO NOW!
COVID-19 Call Script A call script for keeping your donors updated.
Essential Advice and Resources for Nonprofits – COVID-19 / Coronavirus | Recession | Remote Work. From Motivate Monday's sponsor, Bloomerang.
What We Have Learned From Crises and Can Use in Coronavirus Age
Lessons from Motivate Monday | How Nonprofits Can Navigate COVID-19. Beth Kanter with lessons on self-care and working from home (30-minute presentation)
Julia Campbell has created a Google drive curation of nonprofit communications during COVID-19. 
What's In My Inbox | A B&M Alum shows how to communicate with your donors right now. An excellent supporter update. https://www.pamelagrow.com/12370/whats-in-my-inbox-a-bm-alum-shows-how-to-communicate-with-your-donors-right-now/
Mental Health Wellness Tips for Quarantine. From Eileen M Feliciano, Psychologist, PsyD, MSEd. 
Fundraising from home during COVID-19: Nine Tips 
COVID-19 Nonprofit Communications | Building Community in a Pandemic. Discover how one local arts organization is handling the pandemic.